Eating smart while practicing politics
Some elected officials do eat real food — in varying shades of green
Photos




Since taking office, Councilmember Keith Powers has been "committed to having a healthy breakfast and substituting a salad for lunch." Photo: Keith Powers



By Carol Ann Rinzler
The New York Times recently published a piece linking the words "politicians" and "ziti." It seemed to promise an explanation of the legendary political fondness for Italian cooking best captured in the Godfather books and on "The Sopranos." Alas, it turned out to be about the pols' using food names as code words for bribery, which is totally tasteless.
In fact, real politicians do eat real food, these days often in varying shades of green. Case in point: Congresswoman Carolyn Maloney, who "swears by green drinks," the weaponized smoothies that may include spinach, lettuce, Brussels sprouts, avocados, bell peppers, Granny smith apples, celery, and eggplant, to provide the "energy and nutritional pick-me-up I need it in these challenging times." UES State Senator Liz Krueger, who once told the Times she prefers diners to steak houses, also goes green: "Avocado toast for breakfast — where was this magic dish most of my life?"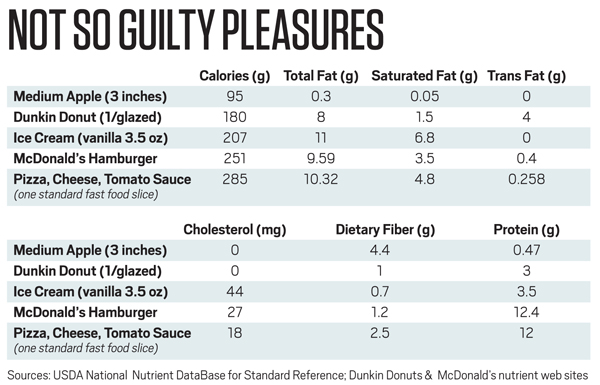 Assemblyman Dick Gottfried is a pescatarian, a person who's expanded vegetarianism to include fish and seafood. He's so dedicated to the diet that each week he sends out yummy recipes and healthful eating tips from Meatless Monday (www.meatlessmonday.com), tempting the rest of us to join him.
Public Advocate Tish James needs no urging. Her standard menu is oatmeal with fruit for breakfast, soup for lunch, and salmon for dinner plus "ice cream when I have to listen to Trump. A lot of ice cream!!" Former Councilmember Robert Jackson, who's now running for the State Senate, is also a fan of fruits and veggies, particularly bananas, one or more every day.
Sometimes an election changes a person's nutrition vision. "Since I took office," says Councilmember Keith Powers, "I have been more committed to eating a healthy breakfast and substituting a salad at lunch." For Assemblyman Dan Quart, "breakfast in the City is my kids' leftovers, usually remains of an Eggo waffle or half eaten bagel. In Albany it's usually just coffee. But a new deli in the legislative office building in Albany has dramatically improved my lunch choices." One-time Assemblyman Steven Sanders has a smart helper: "Lunch is a salad of some kind, or slice of pizza, or grilled cheese sandwich. Dinner is usually something healthy because my wife is back in charge."
It's important to note that Sanders' pizza and James' ice cream, which sound like guilty pleasures, are — in moderation — actually healthful choices. An average fast-food cheese-and-tomato slice has about 200 mg calcium. That's 20 percent of the Recommended Dietary Allowance (RDA) for an adult man, 17 percent for a woman. James' ice cream has nearly 4 grams protetin and 42 mg calcium per half-cup serving, not a lot of calcium, but hey, every bit counts. And let us not forget the simple glazed Dunkin Donut, which at least one of these people has secretly nibbled at some point. The glaze may not be green but the cake, made with enriched, unbleached wheat flour, and skim milk, reports 3 grams protein and zero cholesterol. Better yet, the company plans to stop using polystyrene foam cups by 2020, a move that will eliminate a billion polluting products from the U.S. waste stream. What could be greener?
Carol Ann Rinzler is the author of more than 20 books on health, including "Nutrition for Dummies."
Comments
MUST READ NEWS
Homeless for the holidays


Complicated stories that defy expectations — and resources to help the most desperate in their times of need
A shifting landscape


From the Brooklyn Navy Yard to the outskirts of Rome, Pamela Talese captures stories of cities in transition on canvas
VIDEOS
---